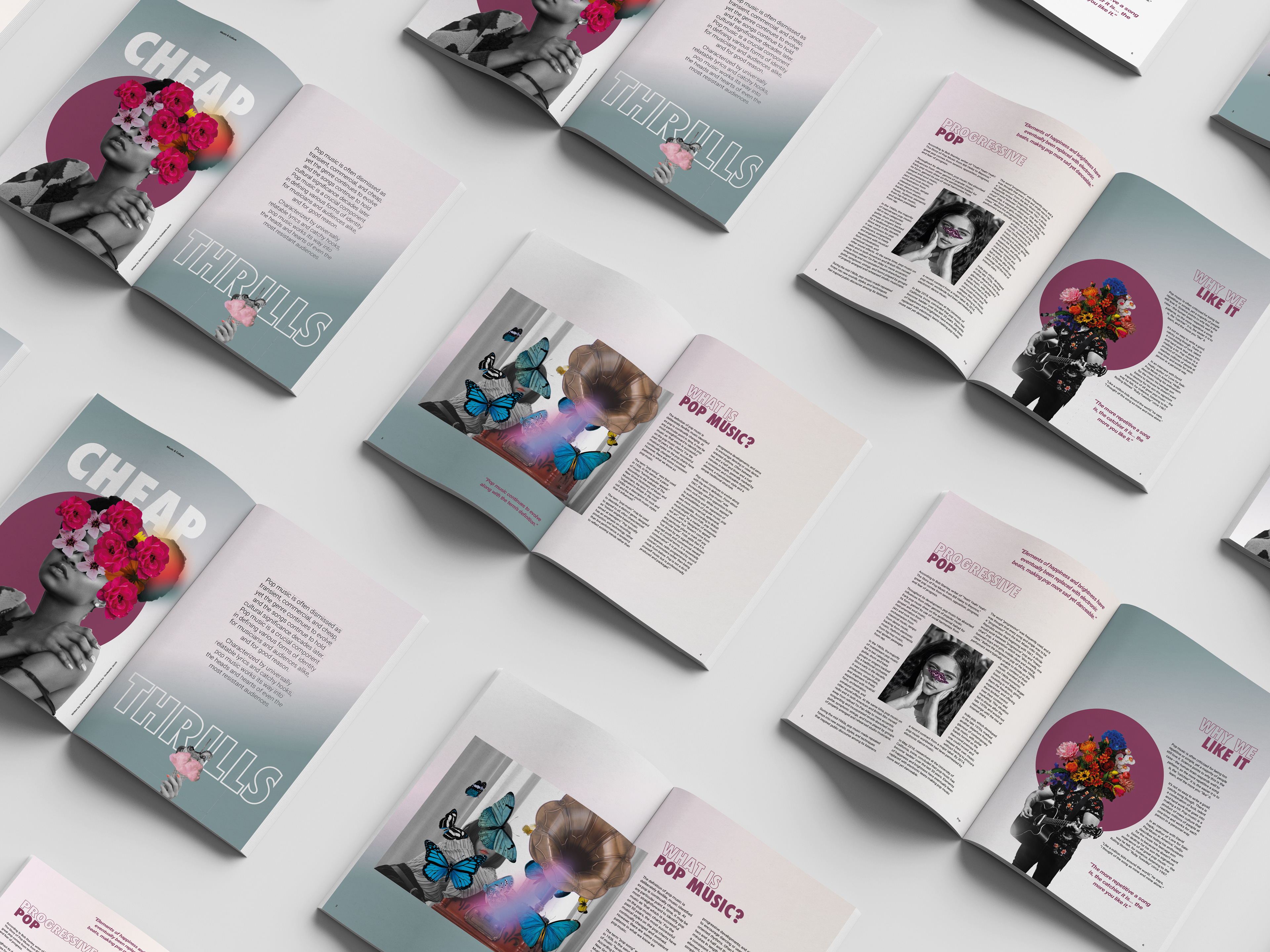 Cheap Thrills is an article about Pop Music and how it is manufactured to please (even the most resisting) audiences.
The images are set in black & white with tinted elements to make other colours pop, without using the typical bold colours associated with pop.
The imagery is about "cheap thrills" - things most people enjoy without giving it too much thought.